The Street Prayers are volunteers from churches through Bromsgrove. On the fourth Saturday of the month they have a stall at the market on the High Street from 9.30am – 2.30pm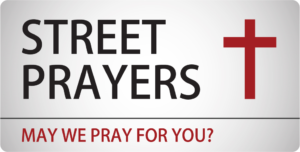 and they offer prayers for anyone who is in need. You can also light a candle for someone you would like prayer for.
For more details, or if you would like to be involved in this project, please use the contact form below.
Please contact us for queries regarding Street Prayers